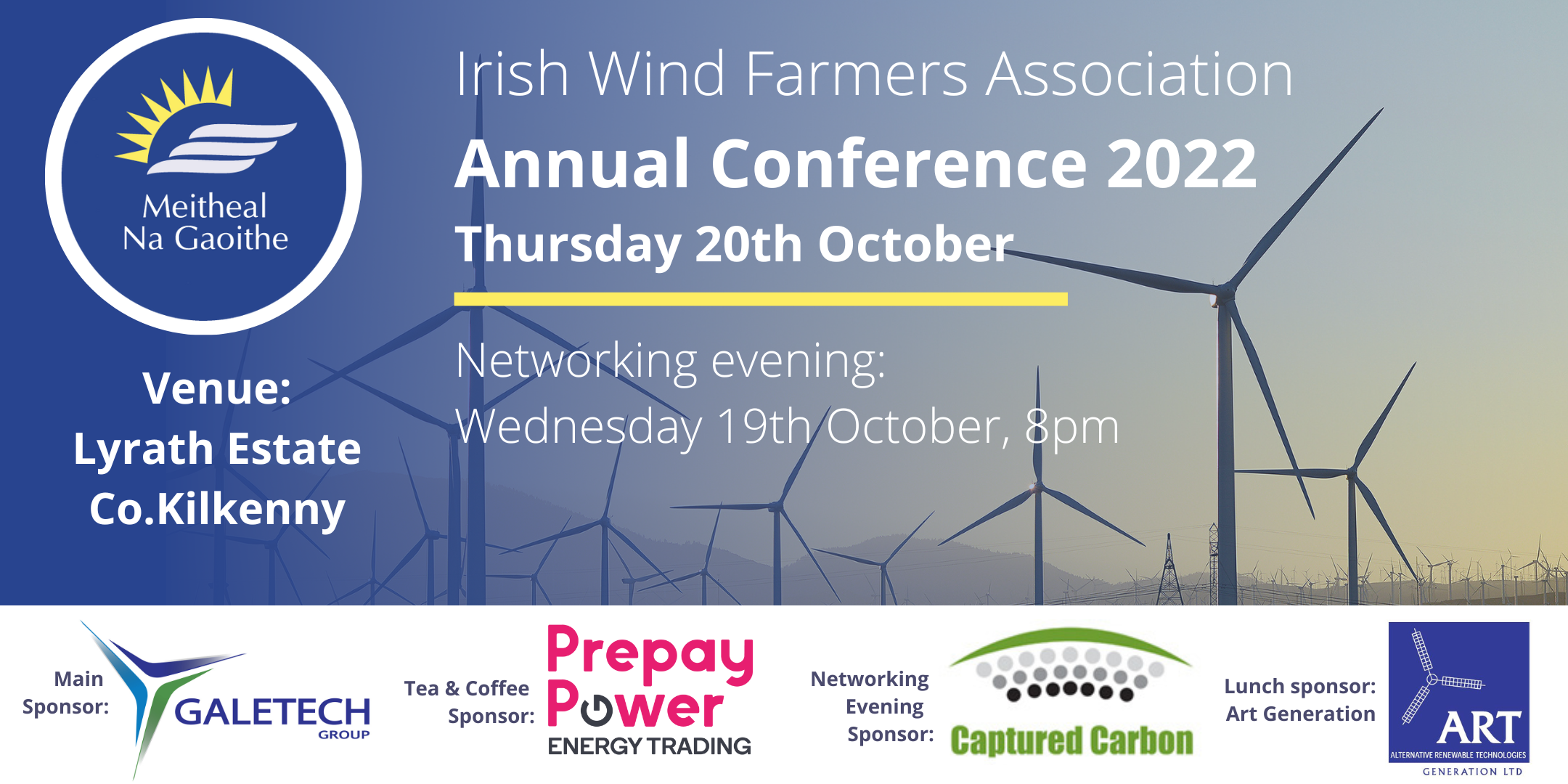 The Irish Wind Farmers Association Annual Conference 2022
Good afternoon,
We would like to invite you to join us for the IWFA Annual Conference 2022 which will take place on Thursday the 20th October at the prestigious Lyrath Estate Hotel Kilkenny.
Finally, an in-person event we are delighted to be back with an exciting line up. A great networking opportunity to once again meet everyone in the industry to discuss key issues affecting the onshore wind sector.
To give you some background to the Irish Wind Farmer Association. We promote and facilitate the development of small to medium scale on shore wind energy projects across Ireland either within community projects or individual projects. We are an independent lobby group and representative body for these independent wind farm developers. To become a member, please fill out our online application form here.
As part of our Annual Conference, we are hosting a Networking Evening on Wednesday the 19th October from 7.30pm at the Lyrath Manor House. It's a great opportunity to meet fellow wind operators to engage and interact with you on all aspects of the industry.
The Main Conference will take place on Thursday the 20th of October from 9am am to 4pm at the Lyrath Conference hall. We will announce the full programme very soon.
The cost to attend the event is €250 per person. Please follow this link to book your tickets for the event here.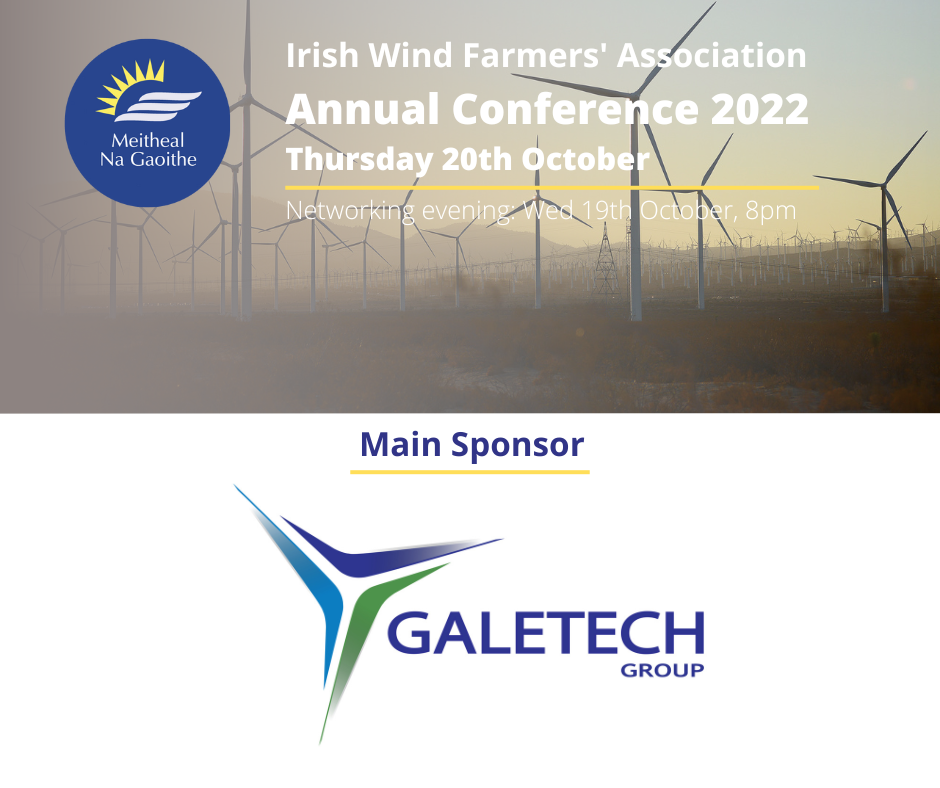 *Please note that our Members can avail of a discounted rate*
Exhibiting opportunities: Please let us know if you are interested in exhibiting as spaces are filling up already.
Register and book your tickets here: https://www.eventbrite.ie/e/irish-wind-farmers-association-annual-conference-2022-tickets-325943294167,
Kind regards,
On behalf of the IWFA team
Irish Wind Farmers Association
Research & Innovation Centre
Burrell's Hall
St. Kieran's College
Kilkenny
+353 (0)56 779 0856 |
events@mnag.ie
@MeithealGaoithe
www.mnag.ie
***
13th May 2022, Message from Irish Wind Farmers Association:
Dear All,
The IWFA Summer workshop had been scheduled to take place on the 3rd June in Mountain View however due to a number of clashing events and unforeseen circumstances, we are unable to host the Summer Workshop and we fully intend to run the full IWFA 2022 Annual Conference in Kilkenny on the 19th & 20th October 2022.

If you have already purchased a ticket for this event, your registration will be automatically credited to the rescheduled event taking place on the 19th & 20th October. If you would like a full refund without transferring the tickets, we will fully refund the fees. If you have any questions about the refund please contact us on events@mnag.ie.
Please hold the new dates in your calendar as we would like to offer you the opportunity to participate at the upcoming IWFA Annual Conference as great things happen when the community comes together and connects.
We remain excited to host you later this year and will share more information about our plans closer to the date. Apologies for any inconvenience caused.
We look forward to welcoming you in all in November, for more information please contact us on 056 779 08 56 or via events@mnag.ie 
Kind regards,
The IWFA Team
***
If you are interested in booking a ticket, contact us today:
IWFA |  +353 5677 90856  |  events@mnag.ie