Meitheal na Gaoithe Webinar: Thu, 4th June 2020 14:30 – 16:00 (Irish Time)
We invite you to take part in a Meitheal na Gaoithe Webinar on 'Dispatch Down – Review of Constraint, Curtailment & the Clean Energy Package Consultation" taking place online on Thursday the 4th of June at 14:30 – 16:00.
Registration Fee: €50
Registration Link:  https://us02web.zoom.us/webinar/register/WN_5LHUZTnLSMGdAUsxAZbrBQ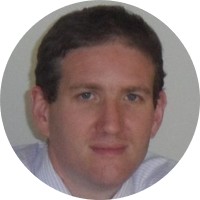 Speaker profile: Rory Mullan is a senior consultant and director of MullanGrid Consulting. A qualified Electrical Engineer, Rory has worked in the Irish Electricity Industry for over 15 years in various commercial and technical roles in utility and consultancy sectors. Rory is also a member of the IWEA council and the IWEA, NIRIG & ISEA Grid Committees.
Linkedin Profile: https://www.linkedin.com/in/rory-mullan-5a8a541a/
On the Agenda:
Opening remarks from Grattan Healy, Chairman of Meitheal na Gaoithe (IWFA)
Presentation by Rory Mullan, Senior Consultant & Director, MullanGrid Consulting Ltd, Ireland
Topics include:
Dispatch down in 2019 & Q1 2020
Review drivers of curtailment

Interconnector
Min gen
SNSP

Review constraint groups and driver of constraints

Outages plans
Transmission Development Plans
ECP-1 constraint reports

Review of Clean Energy Package Consultation
3. Q&A ~30-45 mins.
Please register in advance for this webinar:
https://us02web.zoom.us/webinar/register/WN_5LHUZTnLSMGdAUsxAZbrBQ
After registering, you will receive a confirmation email containing information about joining the webinar.
We look forward to your participation.
IWFA
---
 20th March 2020
Update from IWFA
Dear all,
We have been monitoring and adhering to all relevant Government guidelines regarding Covid-19 and the likely impacts on the upcoming IWFA Summer Conference.
In light of the recent outbreak of Covid-19 in Ireland, IWFA have made the decision to cancel the upcoming Summer Conference as a measure to safeguard the event's speakers, participants and exhibitors.
We are continuing our planning for the IWFA Annual Conference that will take place in November 2020. We will keep you up to date regarding further details which will be confirmed closer to the time.
As of last week, we will continue to operate with all our team working from their homes. It is business as usual and you can get in contact by emailing us directly on events@mnag.ie or chairman@mnag.ie during this period.
Once more, please take the steps you need in order to keep yourself, your families and your community safe.
We appreciate your continued support and look forward to seeing you at our upcoming events.
Sincerely,
The IWFA Team
Useful links:
HSE Information on Coronavirus
Advice from the Health Protection Surveillance Centre
Latest Coronavirus Updates from the Government
***
If you are interested in booking an Exhibitor Space or a Delegate ticket, contact us today:
IWFA |  +353 5677 90856  |  events@mnag.ie
___
We will keep you updated of any development and updates, please contact us at events@mnag.ie or 056 779 08 56 with any questions or suggestions.
Yours Sincerely, IWFA